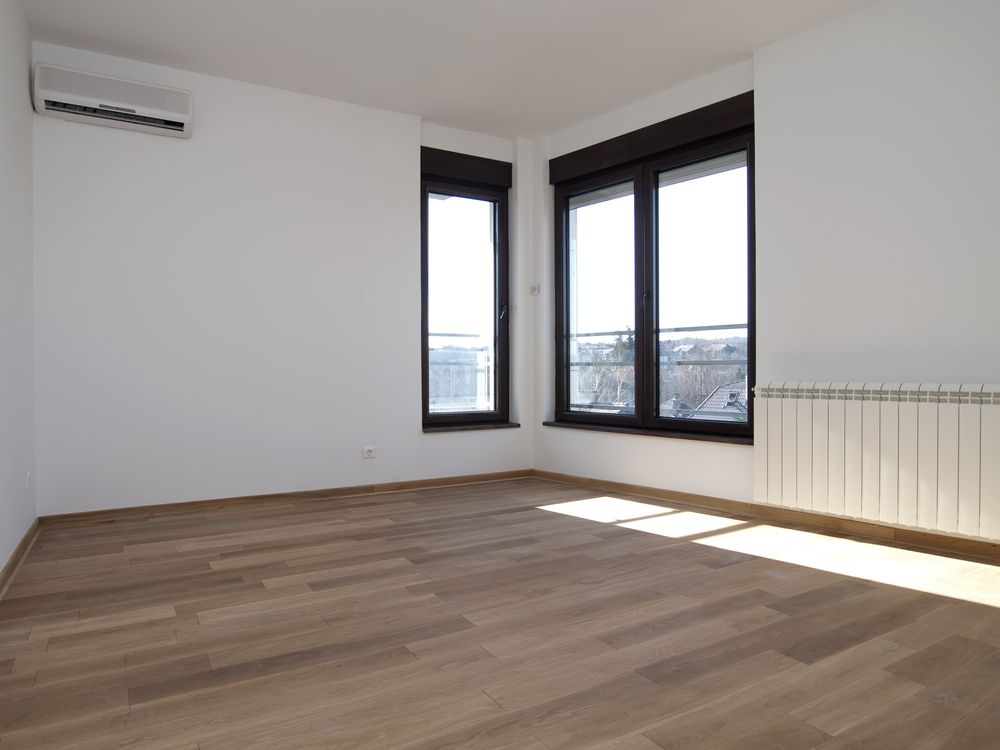 SERVICES
​
Are you hovering between opting for a straight sand-and-polish treatment and a full restoration? Are you itching to restore some attractive parquet flooring in your hallway in Hackney E8 but find the choice of services on offer bewildering? Fear not! We've compiled this summary of all the services available from the Hackney wood floor sanding and renovation experts to help you decide. Contact us to find out more and to ask any questions at all.
FLOOR SANDING
Floor sanding was our original service and it remains at the centre of what we do. With customers it remains the most popular. Our team will carry out all necessary repairs and then sand the boards down up to three times with state-of-the-art machines that almost completely eliminate any excess dust. After that, it's all set to take the finish and become the floor of your dreams!
WOOD FLOOR RESTORATION
It's to be expected that after years smothered under a fitted carpet your old floorboards will be in need of a facelift. Our wood floor restoration experts in Hackney have all the tools and skills needed to assess your floor's condition and apply the most appropriate treatment for it. Whatever the size, you can count on us to do it full justice.
WOOD FLOOR REPAIR
Repairing wooden floors can involve all sorts of things, from replacing a few boards to restoring dodgy sub-floor levels. Don't worry, we've seen it all and will do all the necessaries to get your wooden floor ready for the finish, when it will become a thing of beauty you never even suspected might exist! Some of your home's best assets are hidden away under your carpets. It's time to set them free. ​​
WOOD FLOOR STAINING
​

We use the latest, best and most eco-friendly stains available, so you need never worry about becoming contaminated with unsavoury substances. Staining a wooden floor will result in a delicious, warming and soothing depth of golden colour and there are lots of different hues to choose from. Many people prefer warm glows for reception areas and brighter colours for children's rooms. The choice is in the end down to you, but we'll be there to advise you.
WOOD FLOOR FINISHING
The finish, be it wax, lacquer, varnish or stain, will be the final stage in your wooden floor's resurrection from its dark tomb underneath the fitted carpet. A varnish will form a seal in areas where spills are likely, whereas a stain will get right into the wood to give depth of tone and bring out its natural beauty.

PARQUET FLOOR SANDING
With parquet flooring coming back into fashion it's tempting to have a go at yours if you have some. Be aware, though, that parquet tiles are delicate things and that sanding them demands the gentle touch and specialist skills. Our Hackney E5 parquet floor sanding teams have both and will do justice to your exquisite parquet flooring.
PARQUET FLOOR RESTORATION
​

Involving as it usually does the replacement of individual tiles, parquet floor restoration can be tricky work. This is especially so as they'll invariably be held in place with antiquated, bitumen-based adhesive, which is frankly pretty horrible to remove, and replace with its modern and more effective counterparts. Leave this delicate and demanding work to the Hackney parquet floor restoration team and you'll be delighted with the results.
PARQUET FLOOR REPAIR
Although less disruptive than a full restoration, parquet floor repair is still a most delicate task, not least because of changes in binding technology as mentioned above. The services of an experienced parquet floor repair team are therefore indispensable if you want the job done properly.
WOOD FLOOR POLISHING
As a hardwood floor loses its shine you'll want to bring it back to its original state. One way of doing this, if you prefer not to have the sanding teams in again, is to have it buffed and polished. We recommend a buff and polish every couple of years or more frequently for areas of high traffic. We recommend a buff and polish every couple of years or more frequently for areas of high traffic. Give us a call to ask any questions and arrange an appointment.
GAP FILLING: RESIN, SLIVERS & SILICON
Gaps between floorboards will cause annoying creaks and groans when you walk across them. It will, more importantly perhaps, drive up energy bills as heat escapes, especially from ground floor rooms. We therefore recommend that they be filled as part of the preliminary repairs, and we do this using a range of eco-friendly silicon and resin products, with wood slivers for the bigger gaps. This will then all be sanded down smoothly in readiness for the finish.
WOOD FLOOR MAINTENANCE
​When the floor has been sanded and finished it needs to be looked after properly and we recommend buffing and polishing every two years or so. Our team at the Hackney floor sanding and maintenance company is always here to help with advice on this and other matters, so don't hesitate to contact us about it.​
COMMERCIAL FLOOR SANDING
To create a great impression on visitors, you office floor needs to look fabulous at all times. A businesslike, sparkling and pristine wooden floor is just the thing, and we'll be happy to work around your regular office hours to give you one and interfere as little as possible with your business functions.
SCHOOL FLOOR SANDING
​

​The great expanses of wooden flooring of all kinds in many schools present a challenge to our specialist teams in Hackney. We're used to dealing with them, however, and we can carry out the work during holiday periods to minimise any disruption and get your floors sparkling and tough, ready for the new term.
​FINISHES AND SEALS
Our eco-friendly seals are part of our strict green policy and they're all non-toxic. We're expert at applying the appropriate ones to different types of floor to achieve the desired effect. Applied inexpertly, finishes and seals can ruin a well-prepared floor, so leave it to the Hackney wood floor staining and finishing experts and you can't go wrong.